06.08.17 (Thursday)

June Breakfast Meeting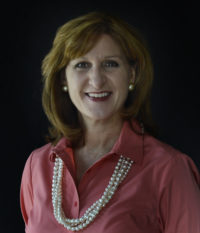 Featuring Maria De Varenne, Executive Editor of the Tennessean
Sponsored by Knights of Columbus Insurance
Details
Maria De Varenne is the executive editor of The Tennessean. She joined The Tennessean in 2011. She previously was the editor and vice president/news of The Press-Enterprise in Riverside, Calif. The Tennessean was named one of the top 25 U.S. daily newspapers to gain audiences in both print and digital readership. Under her leadership, The Tennessean has won numerous national and state awards. Those include: The outstanding news operation by the Tennessee Associated Press Media Editors; The Associated Press Media Editors' First Amendment Award for coverage of the Tennessee Department of Children's Services; finalist for the national Investigative Reporters and Editors award for coverage of Conservatorships in Tennessee; and The Tennessean's sports section and Tennessean.com were named in the Top 10 in the country by the Associated Press Sports Editors.
De Varenne, grew up in Albuquerque, NM, graduated with a BA in journalism from the University of New Mexico and was a fellow at the University of Southern California's Knight Digital Media Center. She is a graduate of Leadership Nashville, a board member of the Nashville Predators Foundation, a board member of Tennessee Coalition for Open Government, a member of The Nashville Chamber's Business Conditions Council and a member of the Rotary Club of Nashville.
IMPORTANT NOTE: This month's meeting is being moved to room 305 of St. Albert Hall at Cathedral, which is in between the Sanctuary and Fleming Center. There will be signs present on the morning of the event to direct you to the proper meeting place.
Schedule
7:00 – 7:30AM – Mass (Cathedral of the Incarnation)
7:30 – 8:00AM – Breakfast Meeting & Networking
8:00 – 8:30AM – Program
8:30 – 9:15AM - Fellowship and Networking