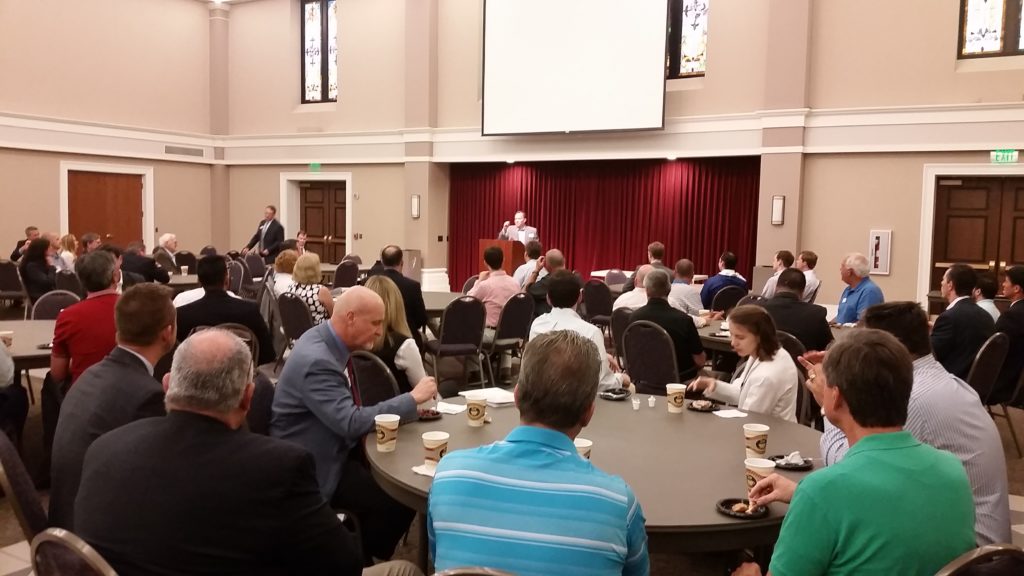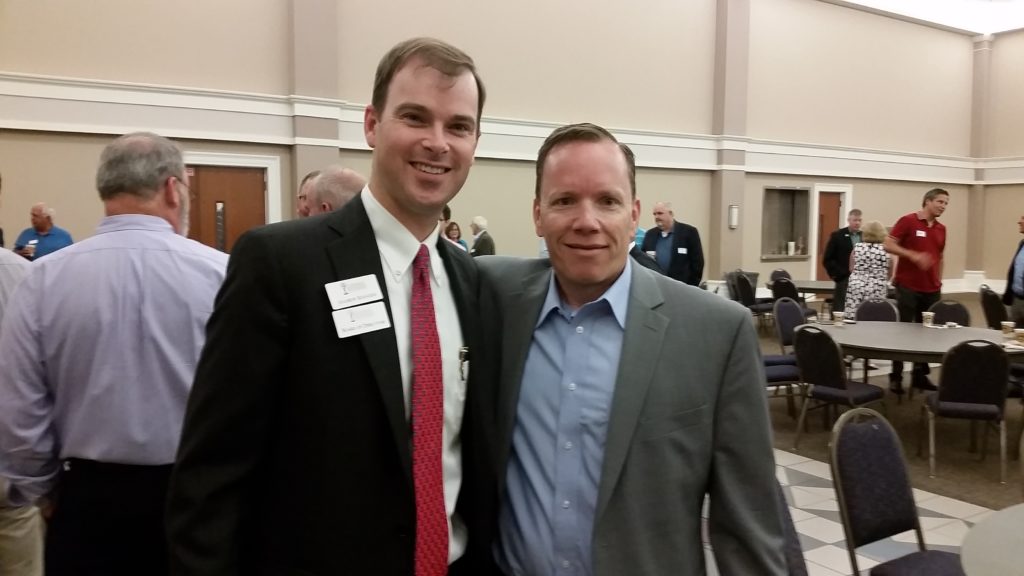 Tennessee Titans Vice President of Marketing and Broadcast & Digital Rights Ralph Ockenfels drew a large turnout for this morning's Catholic Business League August Breakfast Meeting. More than 80 members and guests came to Cathedral to hear about the Tennessee Titans upcoming season, the approach that the Titans take to their overall marketing, and Ralph's own personal faith experience.
Ralph, a member of Holy Family Parish and a participant and Cursillo, spoke fondly of how this community embraced him when he came so many years ago from a stent with the Green Bay Packers. He talked about the strength of the Catholic Community and the commitment of parishioners and parishes to both the Catholic faith and to the expression of that Faith through service and presence in the community.
After relaying stories of winters and Green Bay and Super Bowl successes and losses both there and in Nashville, Ralph engaged the audience with information about how the Titans continue to make themselves a vital part of the Nashville community.