"Be who God meant you to be and you will set the world on fire."
– St. Catherine of Siena

Presenting the inaugural 2018 Leadership Catholic Class!
Anna Burnett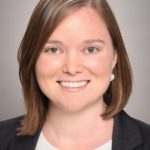 Audit Manager, Deloitte
Home Church: Christ the King

Member of National Audit Faculty Program @ Deloitte

Founder of Credo, Young Adult Community @ Christ the King

MAcc, Belmont; BSBA, St. Louis University
Russ Cornwall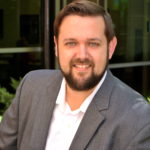 Product Manager, ProviderTrust

Co-Founder/CTO @ Entrepreneurial Mind, LLC

Home Church: St. Matthew – Cantor

Belmont University MBA Program Alumni Board

MBA, BBA, Belmont University
Tim Grubb

Managing Director, FTI Consulting
Home Church: St. Mary

Converted to Catholicism, Easter of 2000

CCD Instructor @ St. Mary

MBA, Vanderbilt; BA, Aquinas College
Nicholas Martini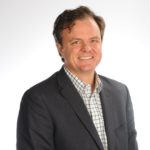 Director of National Sales Development & Operations, Vaco, LLC.
Home Church: St. Henry

Nashville Technology Council

Technology Advisory Committee – St. Henry School

Former LAX Coach – Christian Bros.

BA, Christian Brothers University
Ryan McCostlin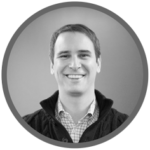 Senior Vice President, Bernard Health
Home Church: Christ the King

Top 30 Under 30 – Nashville Cystic Fibrosis Foundation

Adjunct Professors – Vanderbilt

Vandy Catholic

MBA, Yale University; BS, Vanderbilt
Ragan Ogg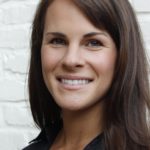 Solutions Consultant, NovaCopy
Home Church: Christ the King

Valedictorian – St. Cecilia Academy

Captain – Notre Dame Women's Amateur Boxing Club

BA, Notre Dame
Mike Ratino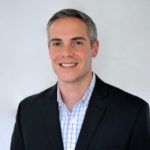 Senior Director, Asurion
Home Church: Holy Family

National American Heart Association Pulse Board

Led Deal/Valuation of $3B buyout of prior employer by GSK

MBA, BS, University of Maryland
Geoff Smith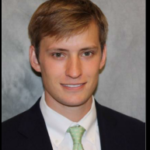 Controller, i3 Verticals
Home Church: St. Edward

Fraternus – Founding Member

Former Assurance Manager @ Ernst & Young

MAcc, BS, Vanderbilt
Russell Taber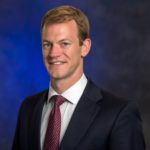 Attorney & Partner, Riley, Warnock and Jacobson, PLC.
Home Church: Cathedral of the Incarnation

Catholic Charities Board Member

Rated AV Preeminent by Martindale-Hubbell since 2014

JD, Vanderbilt; BA, Georgetown
Matthew Thigpen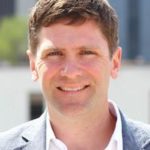 Executive Vice President, Inflammo
Home Church: Christ the King

Budget Committee – Diocese of Nashville

Knights of Columbus

Adjunct Lecturer @ Belmont University – 2013

MAcc, BS, University of Tennessee
Elizabeth Watkins

Tax Accountant, Flood, Bumstead, McCready & McCarthy, Inc.
Home Church: Cathedral of the Incarnation

Missionary & Team Director w/ FOCUS Ministries

Tax Specialist for Entertainment Ind.

BA, Benedictine College
Austin Weaver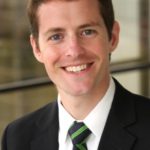 Partner, The Advisory Board Company
Home Church: Christ the King

Room in the Inn Volunteer/RCIA Instructor

Oversees consulting & technology to improve clinical alignment & outcomes

MBA, Vanderbilt; BBS, Notre Dame
---
Since the Catholic Business League was founded in 2008, our vision has been to connect, develop, and inspire Catholic professionals to live their faith at work, at home, and in their community. Over the years, our organization and monthly breakfasts have built a reputation for assisting those in career transition. Our newest initiative, Leadership Catholic, builds on this vision by supporting emerging leaders in search of professional development and spiritual growth.
Leadership Catholic is a yearlong mentorship program that connects emerging leaders early on in their careers with seasoned mentors to help them discover God's dream for their lives. Participants will be shown by example how to faithfully pursue a vibrant relationship with Christ, nurture a thriving vocation, and foster a successful and fulfilling career.
Mentors are hand-selected members of the Catholic Business League in executive, ownership or board-level positions whose successes are well documented. They span numerous industries, professions, and functions. Most importantly, they are all active and fervent Catholic parishioners at churches across the Diocese.
In addition to mentorship, participants will have the opportunity to engage with fellow emerging leaders in exclusive leadership programming and development. Spiritual events designed to cultivate a deep understanding of the Catholic worldview, as well as professional events designed to present a well-rounded view of the unique gifts and needs of the broader community all contribute to developing strong, faithful, compassionate pillars of society.
Some possible examples include:
"How to Think Like a Catholic" – retreat designed specifically for leaders and led by former Wall Street Banker turned Catholic priest and now Leadership Catholic Chaplain, Fr. Dan Rehill, and other special guests
"How to Think Like an Executive" – seminar led by elite and faithful C-level executives and leaders who will share key insights into what it takes to build successful organizations and inspire and lead people
"Vocation: The Call to Greatness"
– Get special behind-the-scenes access to the Dominican Motherhouse and the Chancery to learn about the life-changing impact these institutions, and the vibrant vocations they foster, have on the world
– Learn from 2000 years of Catholic Church wisdom how to 'bulletproof your marriage' and raise a strong family
"Catholic Charities" – see firsthand the impact that organizations like Catholic Charities have on the global community. Every day the Catholic Church feeds, clothes, shelters, and educates more people than any other organization in the world.
The application period for the Class of 2018 has closed. Visit this website or contact us at leadershipcatholic@catholicbusinessleague.org for more information on the Class of 2019 application period.
We will announce our inaugural class at our September Breakfast Meeting on September 14, 2017. 
More Information about Leadership Catholic:
How to apply to Leadership Catholic
Meet our Executive Steering Committee