Building Lives Foundation, Inc.

The Building Lives Foundation, Inc., a 501 (c) 3 non-profit organization, was formed by a group of middle Tennessee business leaders who recognized the severity of Nashville's homeless veterans' situation. Most regrettably, over twenty percent of Nashville's homeless are honorably discharged veterans. The Building Lives Foundation, Inc. is committed to assisting Nashville's veterans by providing one-on-one mentoring, health and psychological care referrals, employment, transportation, housing, and financial education. Our singular goal is to support Nashville's homeless veterans by helping them become independent, successful, productive members of our community.
Building Lives Facts
Over 95% of funds donated go directly to the individuals we serve
Building lives has assisted over 500 veterans in a variety of ways.
The organization has successfully transitioned 286 veterans and their families from homeless to sustained independent living.  These include 221 males, 28 females, and 37 families with 64 children.  The breakdown from era is:  Vietnam 93, Desert Storm 38, Iraq/Afghanistan 43, and peace 112.
The rate at which BLF clients return to homelessness or prison is only 5% (compared to the Tennessee state average of 44% within the first year).
Know a homeless or disadvantaged veteran?  Referrals are always welcome and appreciated.  See contact info below.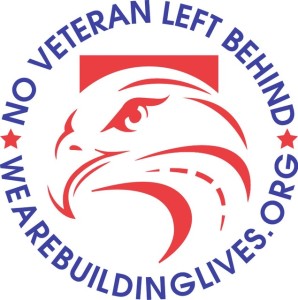 Facebook: WeAreBuildingLivesNashville
Instagram: we_are_building_lives
Contact Name: Stephen Lanham
Contact Email: steve@wearebuildinglives.org
Contact Phone: (615) 678-4967
Website: wearebuildinglives.org