10.13.16 (Thursday)

October Breakfast Meeting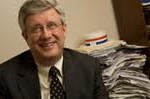 Featuring Pat Nolan, DVL Seigenthaler Public Relations and NewsChannel 5 Political Analyst
Sponsored by Pancoast Benefits
Details
Pat Nolan is the senior vice president of DVL, an advertising and public relations agency. Pat has more than 25 years' experience in media relations, crisis communications and politics, serving clients such as Nestle Waters North America, Metro Nashville 9-1-1 Board and the Greater Nashville Association of Realtors.
His background includes strong agency experience in media relations, political, government and community affairs, lobbying and environmental public relations. He serves as special counsel in legislative matters at both the local and state levels and has extensive experience with Washington activities.
He spent more than 20 years as a political reporter and analyst for two local TV stations and was a top aide to former Nashville Mayor Richard Fulton. Well-versed in local council activity, he is often called upon as a political commentator.
Pat received a B.A. in political science from Vanderbilt University. In 2016, he was named to the Vanderbilt Student Media Hall of Fame for his successful career in the media and media relations.
Schedule
7:00 – 7:30AM – Mass (Cathedral of the Incarnation)
7:30 – 8:00AM – Breakfast Meeting & Networking
8:00 – 8:30AM – Program
8:30 – 9:15AM - Fellowship and Networking