09.08.16 (Thursday)

September Breakfast Meeting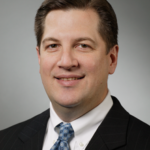 Featuring the 2016 Catholic Professional of the Year, Jack Polson
Sponsored by St. Vincent DePaul Society, Nashville
Details
Join us for our September Breakfast Meeting on Thursday, September 8, at 7 a.m. as we honor our 2016 Catholic Business Person of the Year, Jack Polson.  
Those who heard Jack speak at our April Breakfast Meeting discovered both his business success in a variety of fields and his deep Catholic faith.  That combination drives his entrepreneurial and philanthropic activities today and make him an outstanding choice for Catholic Business Person of the Year.
Having served as CFO of Acadia Healthcare (NASDAQ: ACHC) since 2011 and helping it go public in 2012, Jack is currently pursuing interests in real estate development as well as investments in a Nashville brewing company, a staffing company, investments and board seats in a tree-free paper company, and a medical equipment company.  He joined Acadia after 13 years with Psychiatric Solutions, Inc. (NASDAQ: PSYS), where he served as Controller and Chief Accounting Officer, also helping it go public. He received his bachelor's degree in accounting from LSU.
Jack serves on the board of Camp Marymount in Fairview, TN, and of Father Ryan High School. He is married to Beverly, and they are parents of two Father Ryan graduates and one current Father Ryan student.
Schedule
7:00 – 7:30AM – Mass (Cathedral of the Incarnation)
7:30 – 8:00AM – Breakfast Meeting & Networking
8:00 – 8:30AM – Program
8:30 – 9:15AM - Fellowship and Networking