Fr. Jon Kalisch, Director of Chaplains and Spiritual Development at the Supreme Council of the Knights of Columbus, provided an inspirational message about our responsibilities as Catholics as he spoke this morning to the Catholic Business League at the monthly meeting at The Cathedral.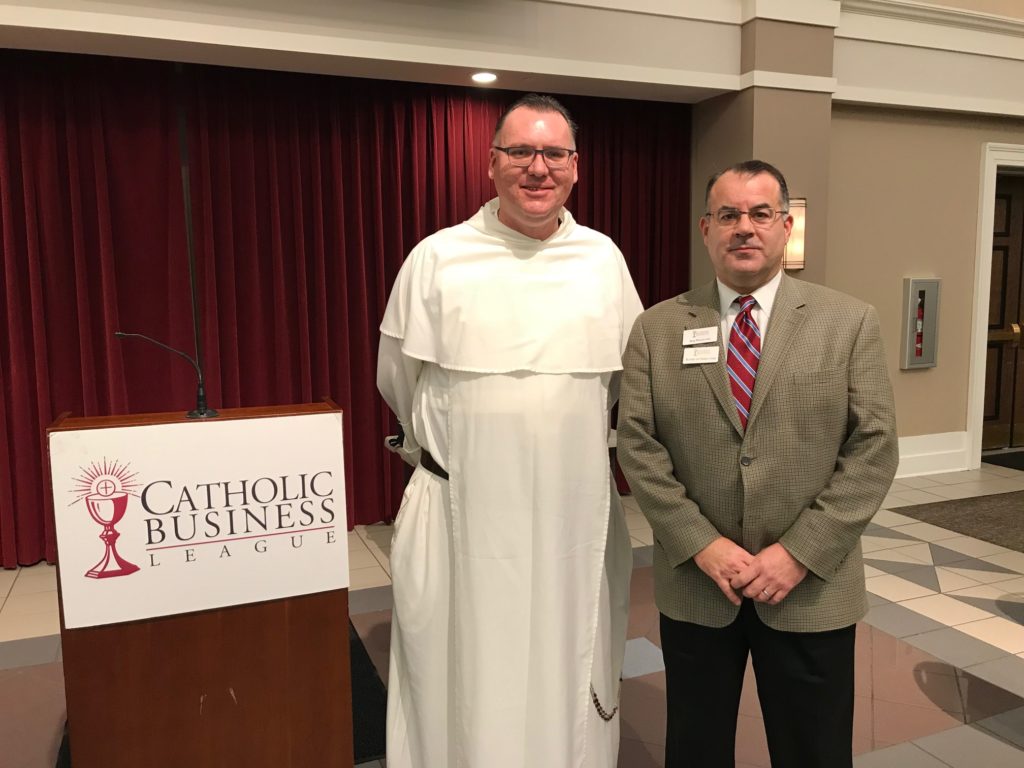 Fr. Kalisch's presence drew a full house to this morning's meeting, including a large number of Knights, who participated in the Mass, joined in the meeting and provided free copies of the Knights' book "A Civilization of Love" to the attendees. Father drew on the messages of Pope Francis and St. Pope John Paul II as he reminded the group that the future of the Church is everyone's responsibility. "For every one person who becomes Catholic through RCIA or other paths, six current Catholics leave the Church. That hurts, and it's an important message about how we have to do something to embody our faith every day so that others see what being Catholic means."
He quoted Pope Francis's message from last year…"refuse to settle for mediocrity," emphasizing that we have to be good examples as parents, spouses, businesspeople and Catholics. "EverySunday is game day—or Saturday this weekend for the Titans—and we don't stand alone. We have to hold each other accountable to living our faith. Ask much of yourself and you'll find a responsibility to serve."
Father ended with a message of hope. Reflecting on St. Pope John Paul II's visit to Poland in the late 1980s in the afterglow of that country's powerful solidarity movement, he delivered the words that Pope delivered to his countrymen… Christ is passing by you and saying "Follow me." Do not abandon Him. Do not run away. Answer His call.