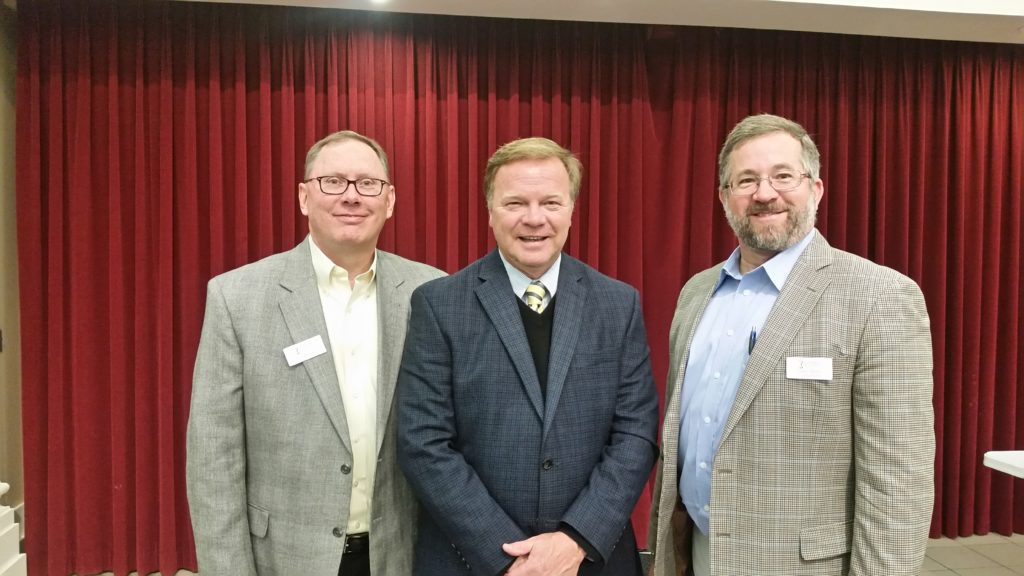 From tales of Vanderbilt basketball games and NCAA baseball tournament excitement to the story of how his pet skunk helped him get dates in college, Joe Fisher regaled the December gathering of the Catholic Business League with reflections on his career and touching stories of his conversion to Catholicism and the importance of his faith.
Fisher, the voice of the Commodores for two decades, talked about his faith was first an avenue to play church basketball and how it became a focus for his life. He met his wife through church at St. Edward, was connected to that community by Father Joe Pat Breen and a welcoming congregation, and continues to make it his home parish and the center of his Catholic experience.
That same sense of home describes his life at Vanderbilt, where he has been welcomed and supported throughout his career.  He cited the examples of coaches like Tim Corbin and Kevin Stallings, who both continue to be mentors to him and to his family by their lives and their words.   
Skunk and all, the morning was a celebration of life in Nashville and the power of our Catholic faith to change lives.
Join us on Thursday, January 12, to hear more stories of our faith and its impact on our business practices as we welcome Pope John Paul II High School's new headmaster Mike Deely as our Breakfast speaker.