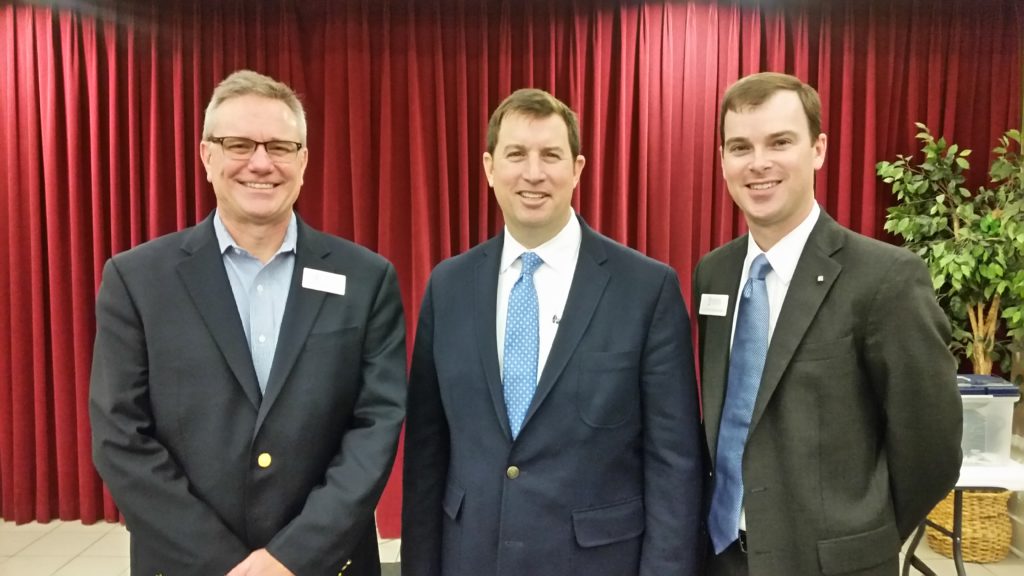 Mike Deely, the headmaster of Pope John Paul II High School in Nashville, talked about his life growing up in San Diego and the impact of his faith as he spoke to the membership of the Catholic Business League this morning.  
Discussing the importance of preparing students for life, he talked about the strength of Catholic education in Nashville—JPII, Father Ryan and St. Cecilia as well as the area's parochial elementary school—and he detailed special initiatives at JPII designed to make students more engaged and more prepared for their future.  Citing the Innovate program, Mr. Deely  talked about the energy that the students are bringing to the campus for new ideas.  Partnering with local businesses and professors, the students are exploring medicine, science and other interests to expand their experiences.  He also discussed the Hand in Hand program at the school, designed to provide an educational program for special needs students and peer mentoring opportunities for the rest of the student body.
Mr. Deely came to Nashville and JPII from San Diego, where he was the head of school at National Cathedral School.