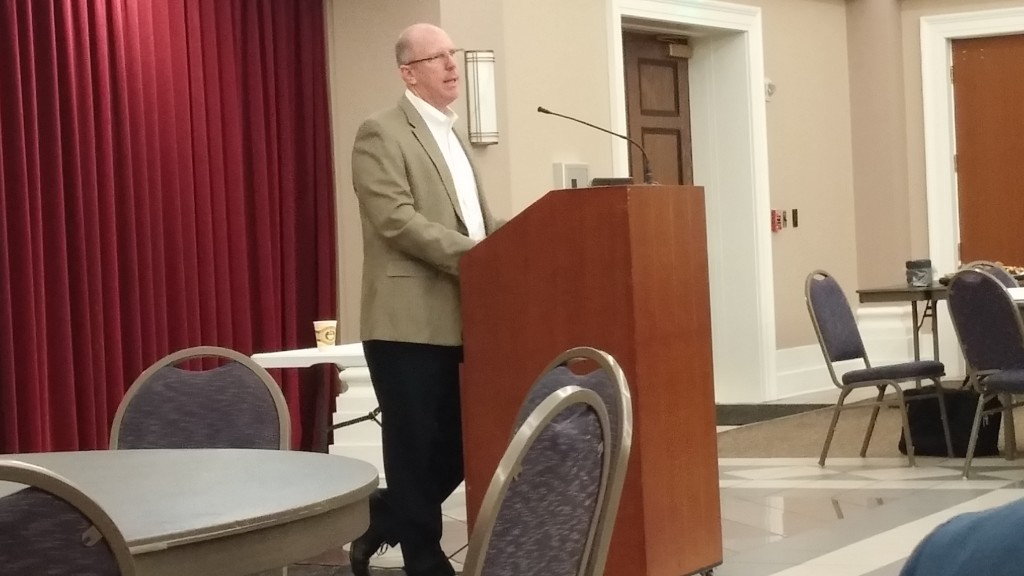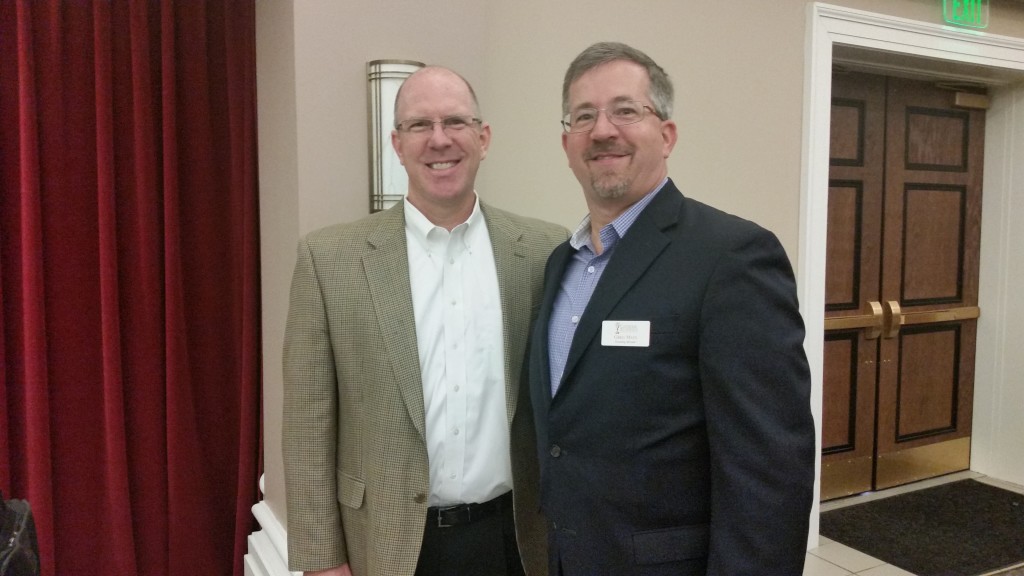 The dynamic automotive world, the global reach of middle Tennessee companies in this business, and a Catholic's leadership perspective were the focus of this morning's Catholic Business League breakfast meeting at the Cathedral.
Bill Krueger, Chairman of JATCO Americas and former senior director of Manufacturing at Nissan in America, spoke to the assembly of business men and women about the impact of the industry and the role that a leader should play to help a team and a company be successful.  He also talked about how his faith, inspired by a childhood in the Catholic Church and the commitment of his wife and him to a daily prayer life, helps him as he leads the world's leading manufacturer of transmissions and a major division of Nissan, with more than 10,000 employees and more than $3 billion in sales. 
He outlined a dozen key points that define leadership for him, points that he says are draw from his faith and business experiences.
Be a lifelong learner

Pray a lot, pray the rosary, and take a lot of plant tours (he loves to tour plants).

Over-deliver and strive to exceed your own standards

Praise your team members publicly; correct them privately.

Spend time in a diverse network of people, ones who can inspire you, mentors that can stretch you and peers with whom you can share experiences.

Be open to new and radical ideas.

Remain calm under pressure.

Don't put yourself first

Be a great teachers but not a micromanager.
And he closed his comments with the words of Pope Francis: leaders are shepherds living with the smell of the sheep.