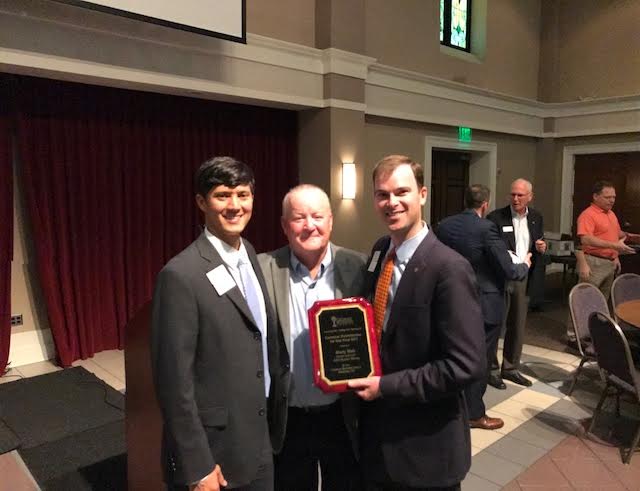 An overflow crowd of over 120 members and guests gathered  this morning at the Fleming  Center at Cathedral of the  Incarnation to celebrate Marty  Blair as the 2017 Catholic  Business League Business  Professional of the Year and to  thank the CBL's founding  member, Greg Mays.
Marty, partner and COO of Star Physical Therapy, thanked his wife, Lucy Davis Blair, his family, and his business partners for all the support they've provided him through the years.
In between hilarious anecdotes that showcased Marty's charm and charisma Marty thanked the audience and encouraged the audience to "go make a difference in this world by doing something good every day." The event was sponsored by the Friends of Marty Blair, whose gift was provided to the Kevin Paul Davis Scholarship Fund at Father Ryan.
The board also made a special presentation to Greg Mays, who founded the organization ten years ago, for distinguished service to the Catholic Business League.