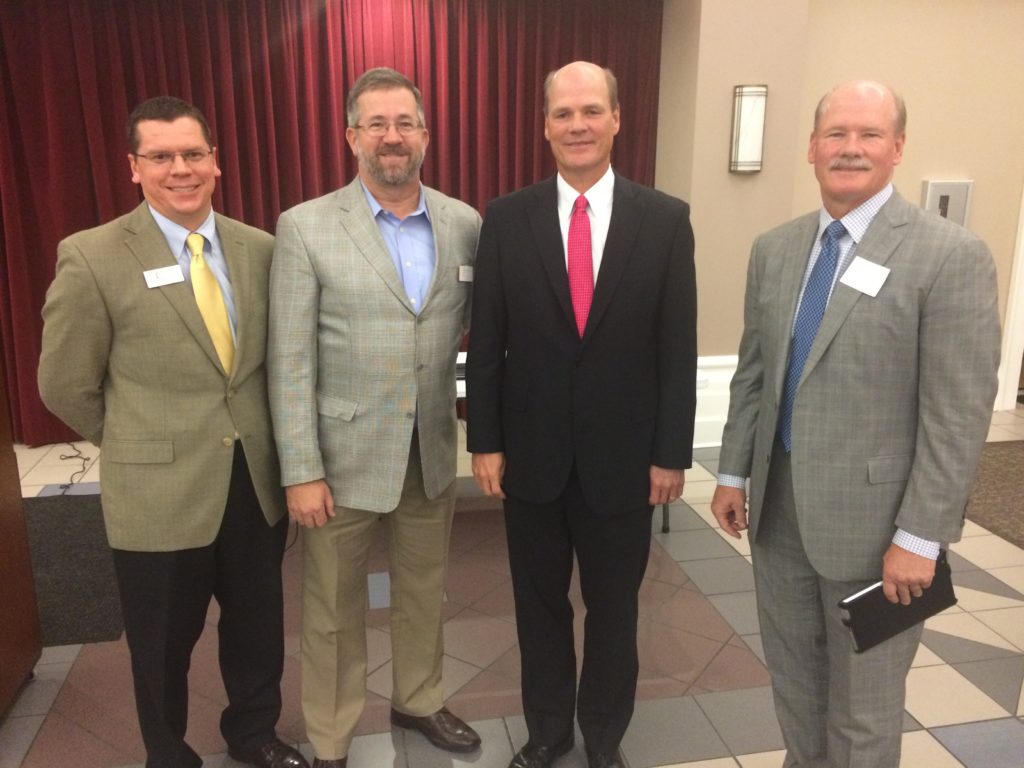 A large and interested audience of area businessmen and businesswomen gathered last week at the Cathedral for the November meeting of the Catholic Business League to hear Marty Paslick, senior vp and chief IT officer at HCA, speak…in part about his career but more about his life and the impact his family and his faith had and continue to have on him and his career.
He shared his memories of growing up in a loving Catholic family in Louisville, Kentucky, and his deep connection to his younger brother, Mark, whom he called his hero. Marty attended St. Xavier, got his undergraduate degree, and started his work life…as a meat cutter. Deciding that he needed to do more with the opportunities his parents worked to provide him and his siblings, he went back to school to get his second degree. Continuing to work in the meat department, he learned an important leadership lesson from his meat manager. When the manager learned that Marty was going to school again, he encouraged the student to put together a school schedule and they would work together to make the work schedule work.
"He showed me the real expression of being a servant leader," Marty said, "and I've never forgotten it. I've made it the basis for my leadership approach. Anytime you can make leadership personal, you make leadership work, and you make your business successful."
Lovingly and warmly (and amusingly) introduced by his brother, Mark, Marty spoke about how his faith has shaped and continues to shape his business philosophy, and how it has bolstered him and his family throughout all of their life together.