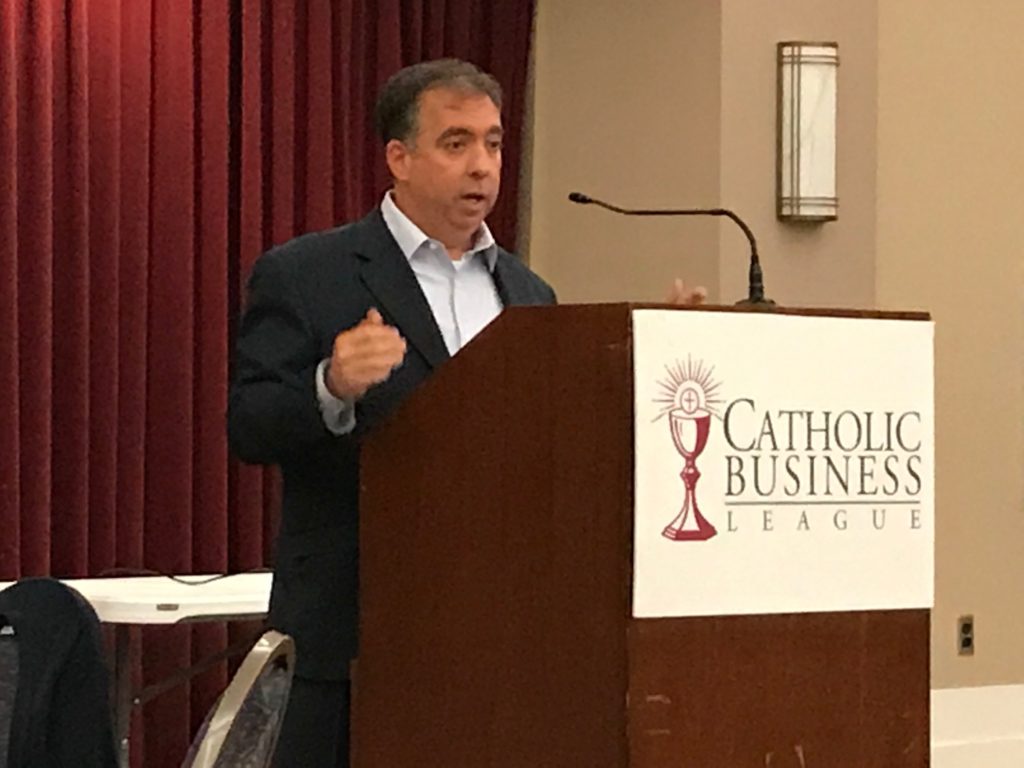 Sean Henry, the CEO and President of the Nashville Predators, is happy to talk about many things regarding the one of the NHL's most popular hockey teams. After all, why shouldn't he? The Predators, hailing from Music City, a non-traditional hockey market, won the Western Conference Championship last year and came two games short of hoisting the Stanley Cup. There's reason for celebration and excitement, but don't tell Henry congratulations. In his mind, they didn't meet their goal.
This statement clearly represents Henry's highly confident bravado, which was on full display on Thursday morning when he spoke to a group of more than 75 Catholic business professionals about his role with the Predators, the city of Nashville, and his faith.
Henry came to Nashville to join the Predators seven years, after a successful stint with the Tampa Bay Lightning. From his arrival as the team's President in 2010, Henry set out to accomplish two key goals. "All we're going to do as an organization," he said, "is to be better than any other organization in the sports entertainment.  All we're going to do as a team is to become the best team in the NHL.  We made these goals our commitment every day."
As is aforementioned, Henry will be the first to tell you that the Predators have not yet become the best team in the NHL (although they may be the most popular). As the 2017-18 season begins and this goal remains open-ended, Henry will tell you, however, how the Nashville Predators are one of the best sports teams in the country in terms of fan relations, and how Bridgestone Arena is one of the nation's top-five entertainment venues, for not only Predators games but also concerts, trade shows, and other sporting events.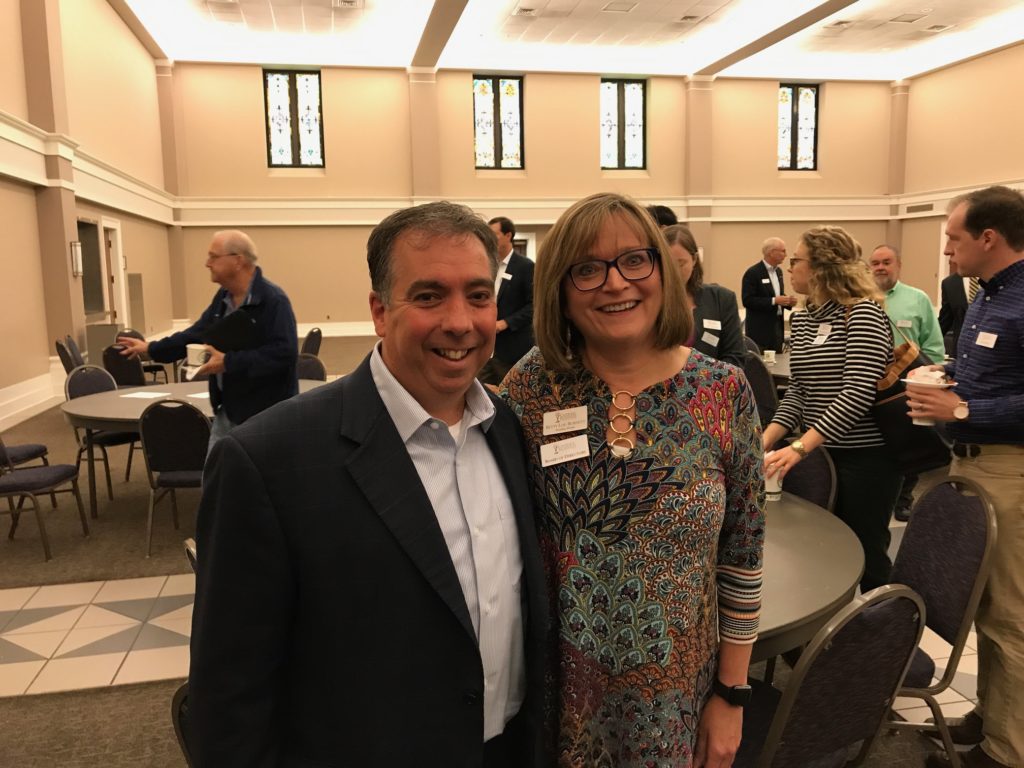 This year, as Bridgestone Arena is set to become the consensus #1 venue in America, Henry is particularly proud of the people who show up every day and call this place their office. The Predators organization and Bridgestone staff—players, coaches, and scouts included—donated 9,000 hours to community service last year. "That's how we connect to our community better than any other organization," says Henry.
Speaking at the Catholic Business League's breakfast meeting, Henry acknowledged the importance of his faith, saying that "it's at the center of what I do every day." A husband and father of four children, his Catholic faith is vital in the Henry household, but he admits the fact that a handful of the top Predators executives are Catholic is "merely a coincidence. A lot of different backgrounds and faith are represented by our team and organization, and we're all bonded by our shared commitment and perseverance."
Perhaps this is what makes the Predators so special. Perhaps this is why Nashville has become a hockey town, because this team, and the organization around it, represents Nashville so well. They come from all walks of life. They are a melting pot of passion, pride, and determination. The Predators are Nashville—loud, proud, and golden.