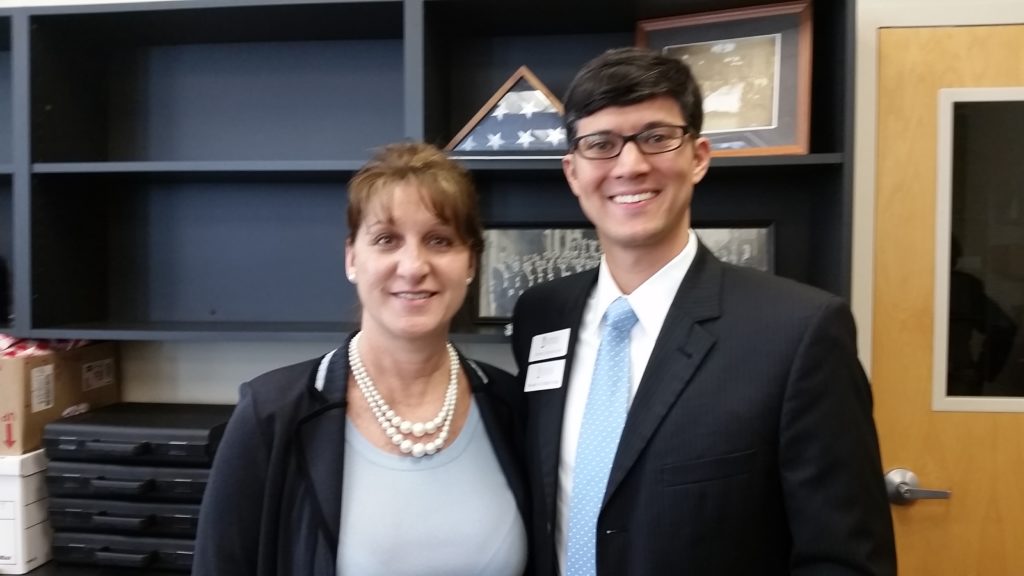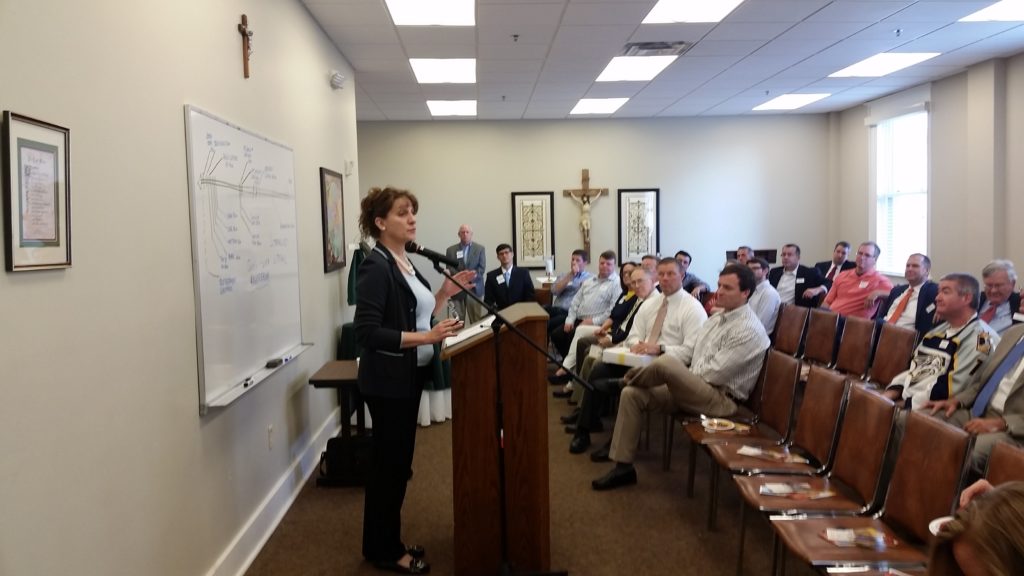 The Tennessean remains a "constantly evolving media" that is committed to the community and to coverage of the issues important to the region, including religion, according to the paper's Executive Editor Maria de Varenne.
"If our content can't be viewed on you smartphone or your desktop, it won't be viewed," she said, citing the growing prevalence of digital communications in The Tennessean's journalism spectrum. "Our viewers are checking in throughout the day and night, so we are responding in a 24/7 way. We have more digital staff and we are working to create content from 7 in the morning until 3 the following morning."
Speaking to the Catholic Business League on June 8 at its monthly breakfast meeting, de Varenne talked about her move to Nashville from California and how embracing the community was from her first day. A member of Christ the King parish, she and her husband's children are there and at Father Ryan, and she said that they "are fortunate to grow up in Nashville."
De Varenne talked about the paper's role in the community, remembering long-time editor and publisher John Seigenthaler, a Cathedral and Father Ryan alumnus, as an important mentor. "John told me to always do what's right for the community, and that's what we strive to do. A few years ago it was determined that we didn't need staff to cover religion or health care here. That changed quickly. Those are important to our readers and we have to cover them. We have multiple writers here and in other parts of the state covering these important beats."
The statewide reach of The Tennessean was formalized earlier this year when the paper acquired the Memphis Commercial Appeal and the Knoxville News Sentinel, greatly expanding the coverage of Nashville issues elsewhere, and vice versa.
Asked about the paper's positions on issues, she affirmed that as journalists, she and her colleagues cannot be biased. However, she said that doesn't mean the paper doesn't advocate for issues that are critical to our citizenry. "Whether it was the InsureTN debate, or homelessness or affordable housing, we have spoken out and covered those issues, and always will." She also pointed to the work of Opinion Editor David Plazas and his commitment to making The Tennessean a voice for the community.
Living her commitment to being involved in the community, she mentioned her role on the Nashville Predators Foundation Board and other non-profits. And she added to that list by agreeing to be a mentor for Leadership Catholic.