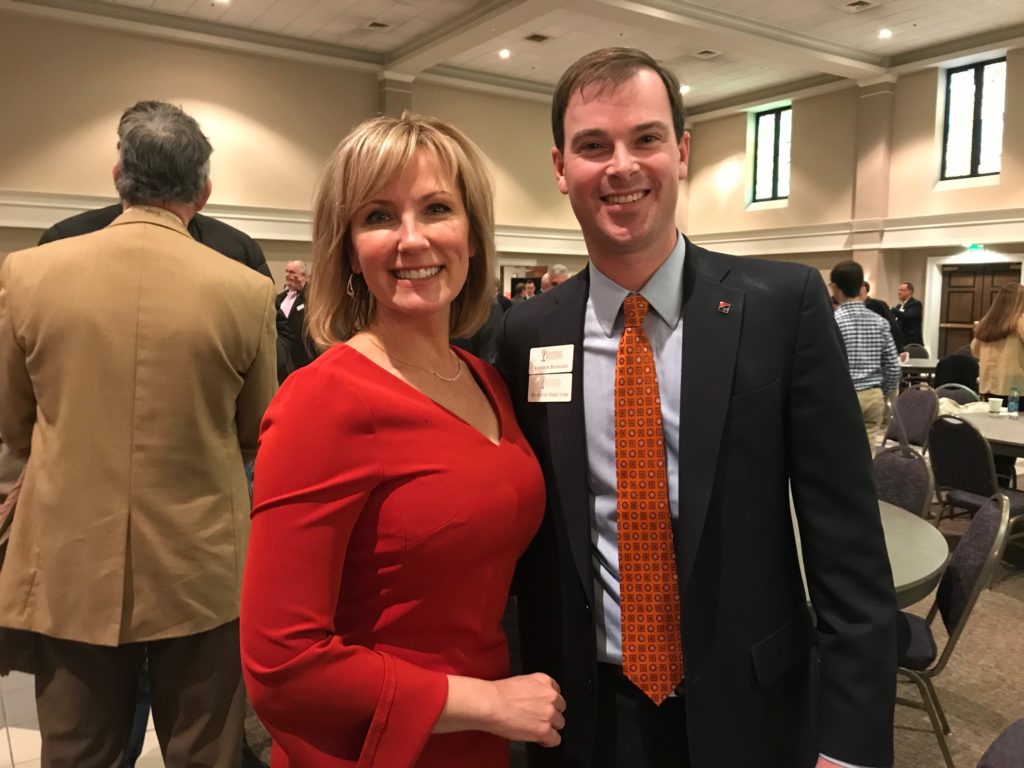 The year ended on a high note for the Catholic Business League, as Channel 4 anchor Tracy Kornet enlightened and humored a packed house on a cold December morning.
After anchoring the 10:00 p.m. news the evening before, Kornet was 'up and at 'em' for her talk, and so were nearly 100 Catholic business professionals. Kornet talked about a wide-range of topics, from being a Vanderbilt alumna and her career in a variety of locations, to motherhood and her faith. Kornet was humble as she spoke about the upward path her career has taken, and there was no shortage of laughter as she shared personal anecdotes and even broke into song.
On a more serious note, Kornet spoke about the work she does for the Sexual Assault Center, including not only providing counsel and support to victims, but also raising awareness and increasing the number of locations where victims can go to report their attacks and receive the necessary treatment, both physically and emotionally.
Thank you, Tracy, for your grace and honesty, as well as your care for others. You truly embody what it means to be Catholic.